A lot is changing in my life all of a sudden! My husband and I just got married, which means I also got married to his dogs, and we are moving into our new home together. On top of that, we will be welcoming our first child into the world in the summer of 2023. Needless to say, there's plenty to plan and prepare for in the new year, and I've started it off at home. With dogs and a new baby on the way, I knew I needed decor that was stylish and easy to clean, so the inevitable messes won't be the end of the world. That's why Ruggable rugs have literally changed my life.
Ruggable is the Original Washable Rug®, and I'd heard about them so much on Instagram and Facebook before deciding to buy my own. They have a reputation for being super stylish and functional. But how good are they, really? I mean, if you're the first to the race, you should be winning, right? My expectations were very high…and let me tell you, my Ruggable rug did not disappoint! And luckily for you, I tried them out, so you don't have to.
Here are my top four reasons why you need a Ruggable rug in 2023:
Design & Size Choice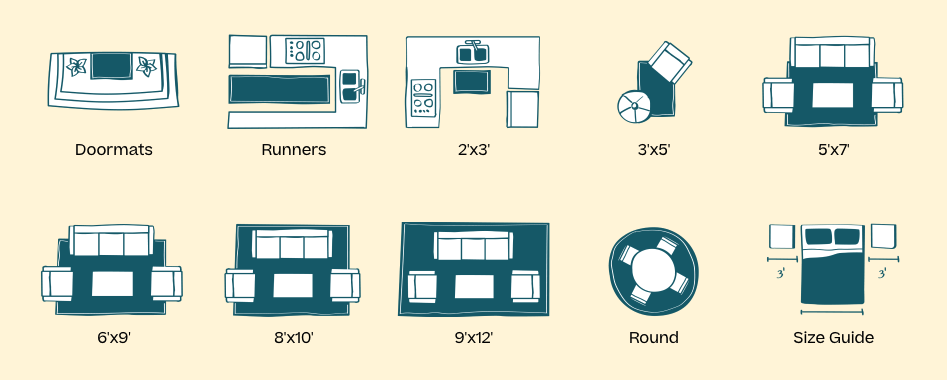 Ruggable literally has options for every room in my house (including incredible outdoor patio rugs, doormats, and bath mats). Most other rug companies I've seen only go up to 8'x10' at most. We're lucky in that our new home has very large living room space, so I was so excited and surprised to see they have 9'x12' options.
But what I love even more are all the gorgeous designs. They have everything from boho to geometric to rugs for kids' rooms, and even collabs with interior designers like Jonathan Adler. You can also find options for every season and major holiday, so you can enter the new year ready to decorate for any occasion.
The most stunning rug I found, however, is the Jonathan Adler Tiger Emerald Rug.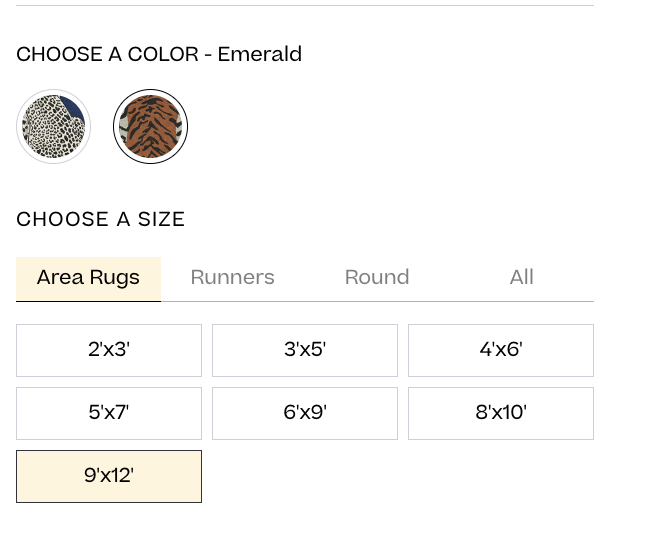 I also ordered a Checkerboard Soft Black Re-Jute kitchen runner, because we all know how messy the floors in the kitchen can get.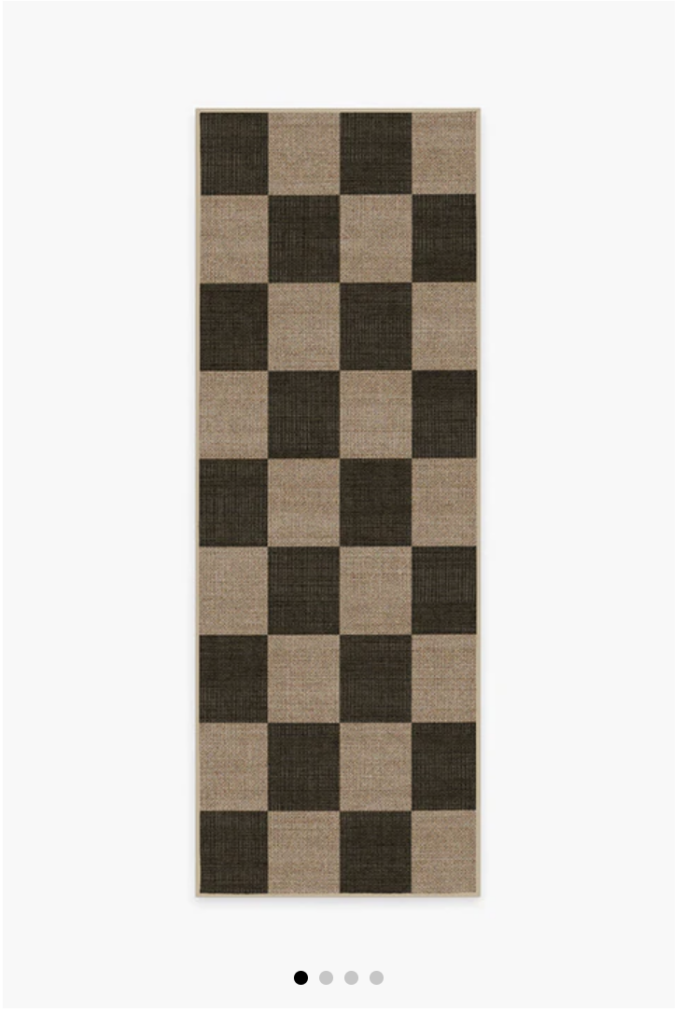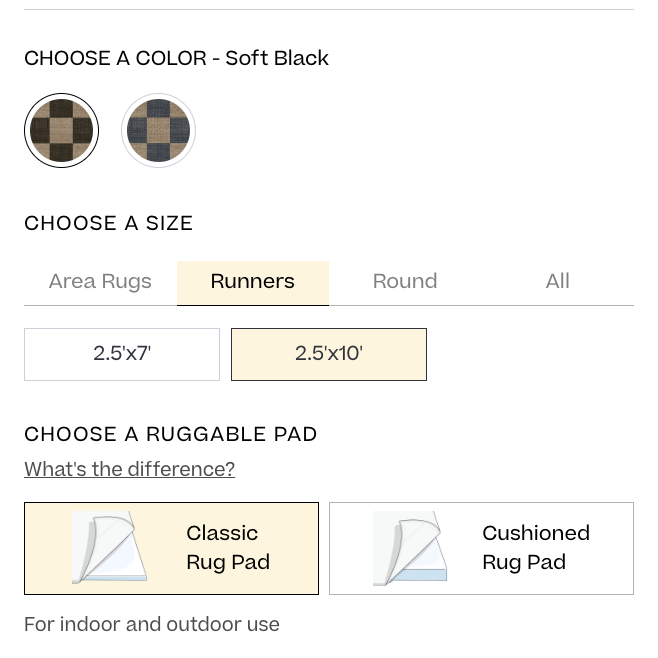 Shipping & Delivery
Not a whole lot to say here, which I think is always worth mentioning! The shipping process was super smooth and uncomplicated. My rugs arrived looking beautiful and clean, and the Ruggable team was super communicative throughout the process. 10/10 for shipping and handling.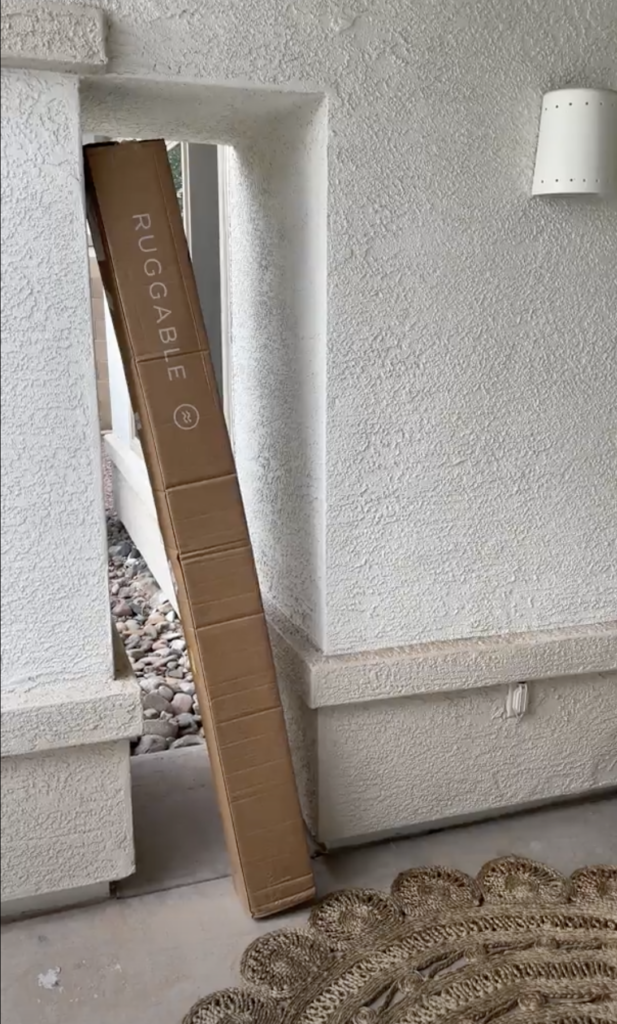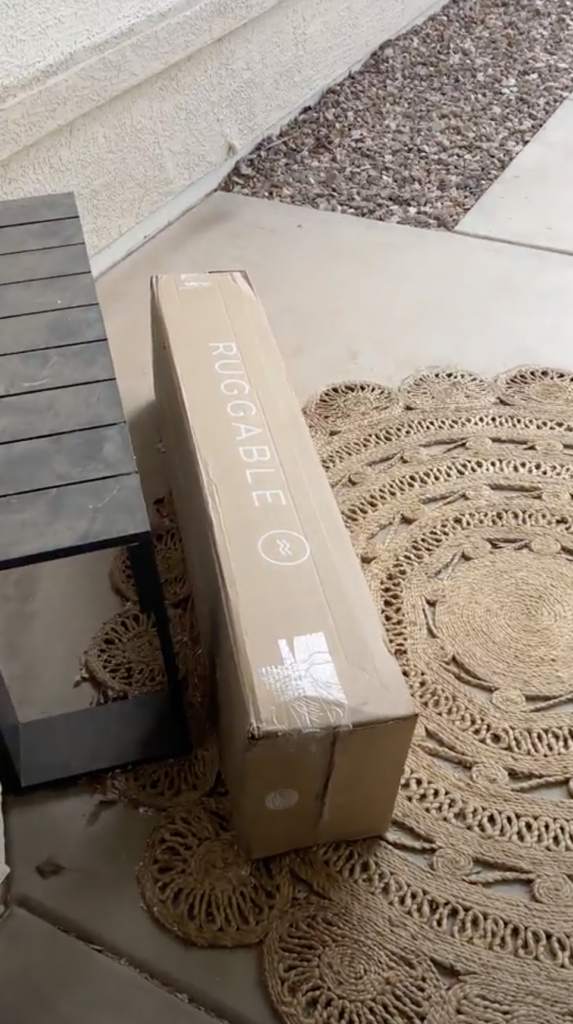 Assembly
Because I ordered such a huge rug, I was a little worried that I'd have some trouble when it came to setting it up. I'm pregnant, so I obviously didn't want to have to lift or move too much. But Ruggable's proprietary two-piece system was actually a breeze to set up.
Every Ruggable comes with a nonslip rug pad, which holds the lightweight rug cover (and you) in place. It almost feels like standing on a high quality yoga mat. The rug covers themselves are where you find the intricate designs Ruggable is known for. When that gets dirty, you can just peel it off and throw it in the washing machine.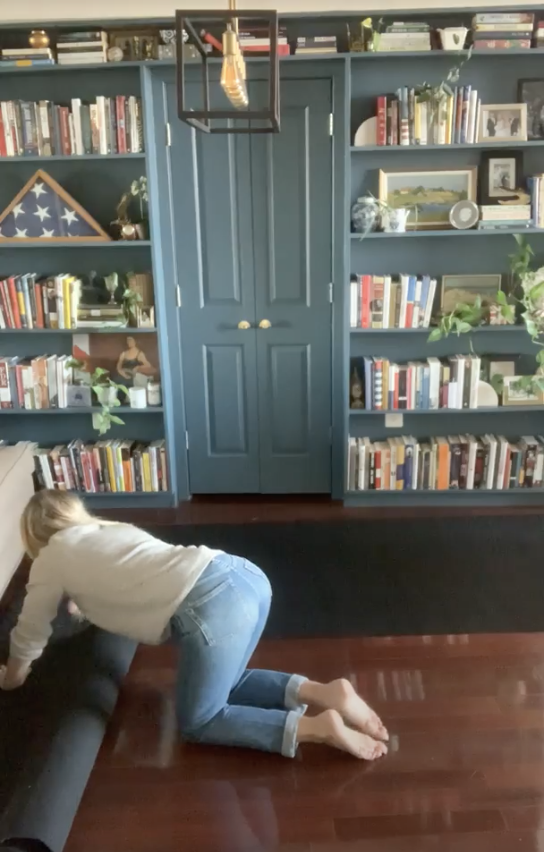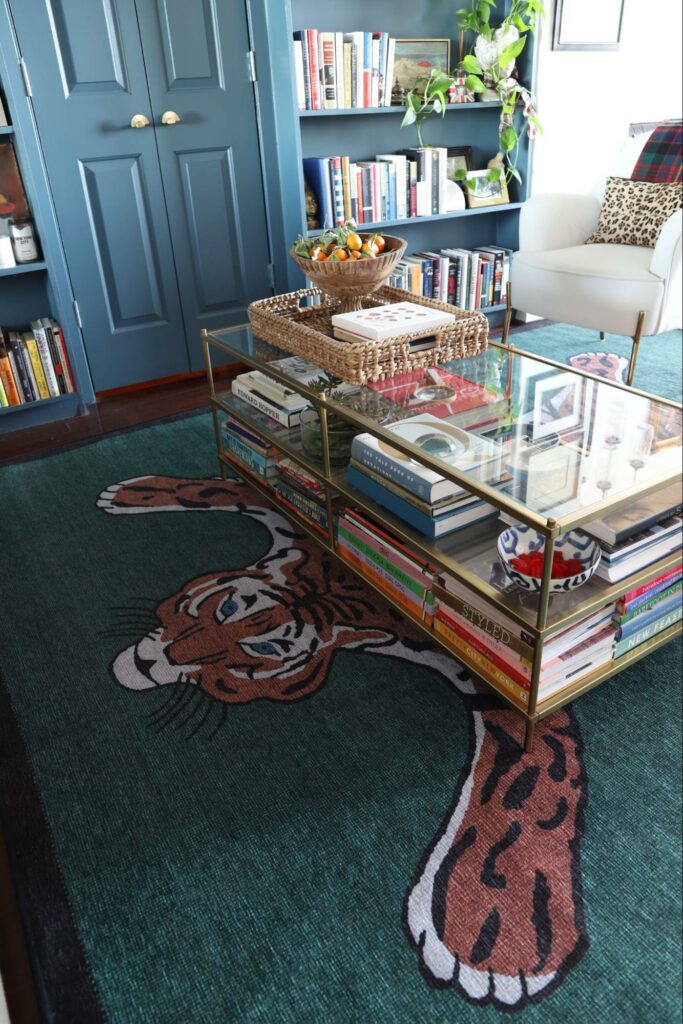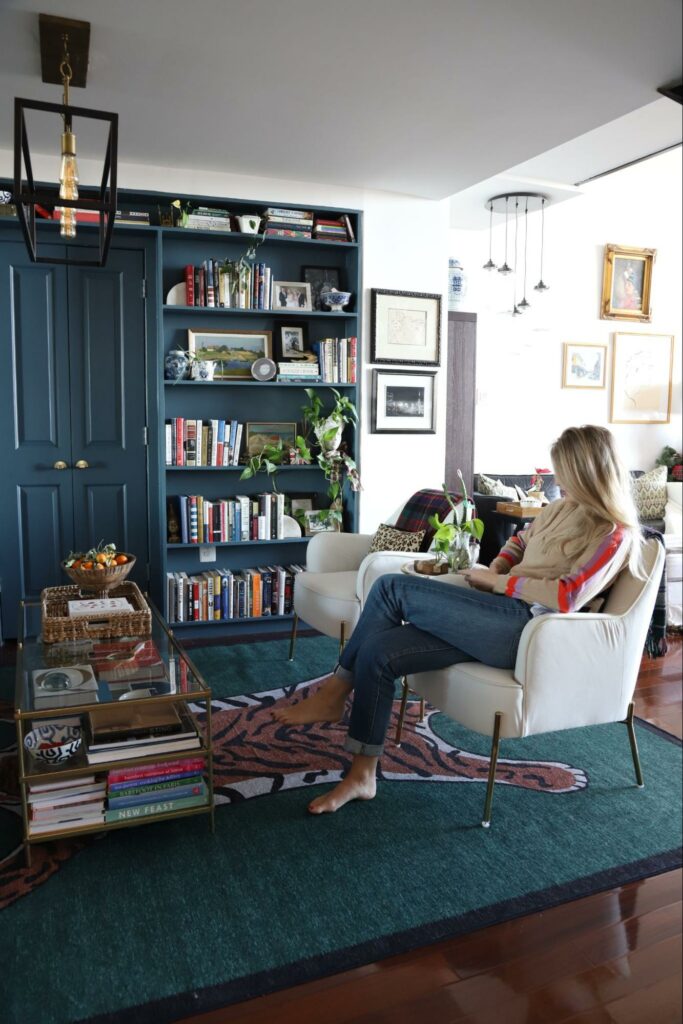 After some very minor sweat moving my furniture around, the rug was in place and it looked amazing.
THE BIG SPILL TEST
Okay, so this was the moment of truth. Is Ruggable actually "100% machine-washable, water-resistant, and stain-resistant" like they claim? In an effort to maintain my integrity with you all, I took some of my husband's red wine (not like I'm drinking it), cried a bit inside, and dumped it on my brand new kitchen runner from Ruggable.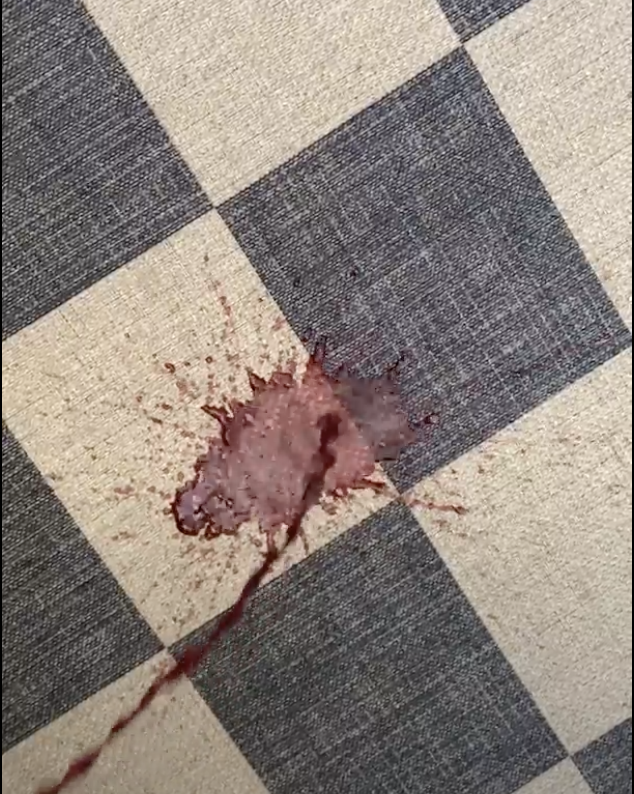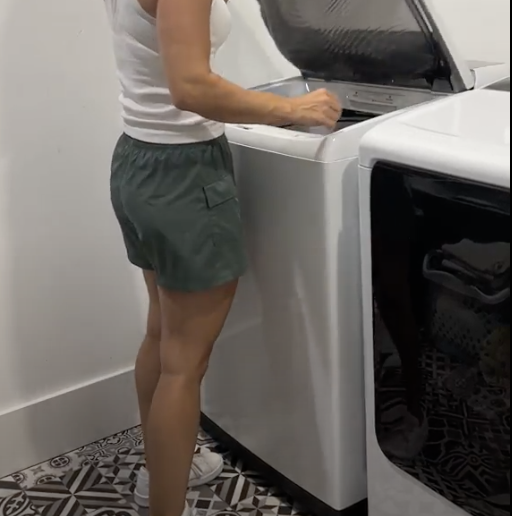 The lightweight cover was incredibly easy to remove, and even though I got the longest runner they have, it fit perfectly fine in my washing machine. But if I'm being honest I was still very nervous that the stain wouldn't come out. I mean, red wine? And even if it did come out, would the colors fade?When I pulled the cover out, it looked BRAND NEW. I was like, "Where did the stains go?" "Is this the same rug?" "Did I just get punk'd?" I know it seems too good to be true, but I am here as proof that even after many washes, my Ruggable rugs are still vibrantly colored and look freshly cleaned! It has been hands-down the best purchase I've made for my home, and I think it's the perfect home decor to usher in what is shaping up to be an exciting new year!