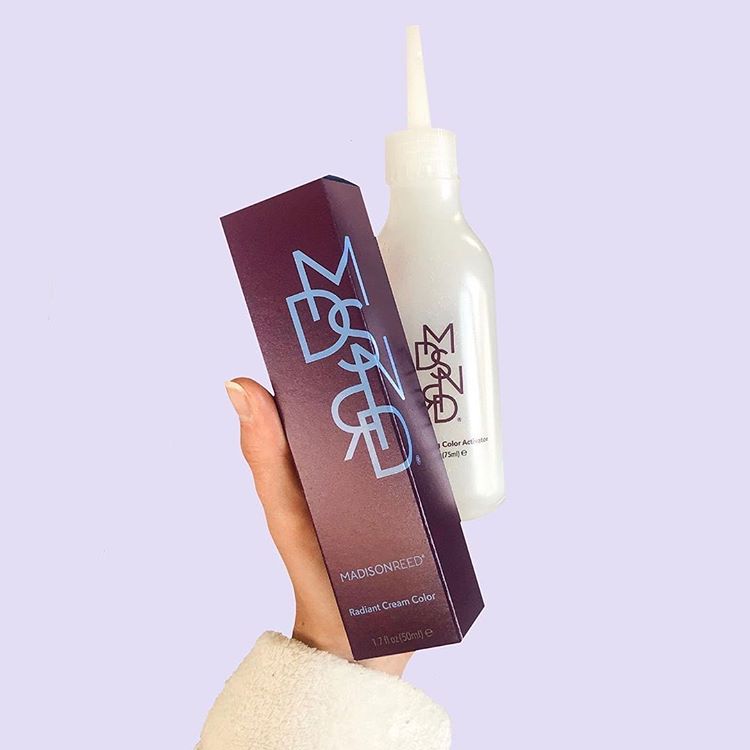 When I think of boxed hair dye from the drugstore I automatically remember the smell… a little bit of regret and lots of ammonia. The sink stained with hair dye. The fear that I could potentially be ruining my hair. That fact that I could burn all my hair off because the dye is packed with so many chemicals. It's a gamble to say the least and a lot of hoping for the best.
I avoid coloring my hair at home for these very reasons but I recently complimented a friend on her hair and she said, 'Madison Reed, I did it at home. So easy and cheap.' I googled Madison Reed as soon as I got home. I discovered it was an at-home hair color system that is delivered right to your door.
Madison Reed has you answer a survey about your hair type, hair color, goals for your hair, and how much experience you have with coloring your hair at home. Then it directs you to the color they think is best for your current hair and what color you're looking for. There are tons of user photos to compare and really get an idea of what your hair is going to look like. Between the light brown, neutral brown, golden brown, medium brown options at the drugstore I never know what to pick. This takes out the guesswork and something about having a feasible look into what the end result will look like gives me relief.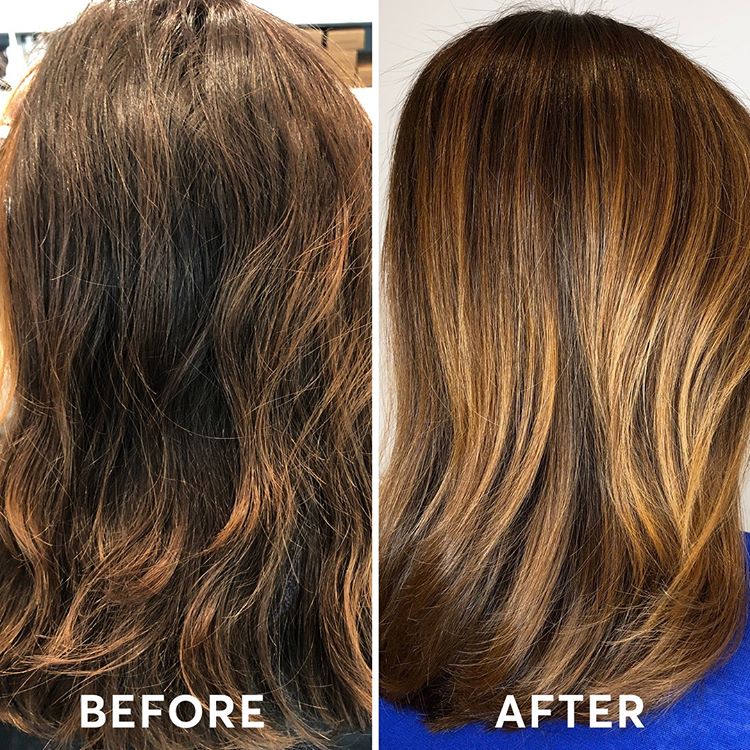 I ordered their light, golden brown dye to cover some roots and just give my hair the needed glow up it was desperately asking for. The first thing I noticed when I opened the dye was no harsh smell. Madison Reed is free of ammonia and parabens. I could breathe while I was coloring my hair, unlike most drugstore dyes.  
I left the dye in for about 45 minutes as advised in the instructions. The process was easy and effortless because they sent me gloves and everything I needed with the hair dye. When I washed out the color and styled my hair, my hair was soft. Not the dry and hay-like feeling that I usually get after coloring my hair with drugstore hair color. My hair didn't even smell like chemicals.
As someone who's very attached to their hair, using an at-home hair color system that's more precise rather than just picking up any drugstore hair color is worth its weight in gold. Madison Reed helps to find the best color and system for your hair so you have less margin for error when coloring your hair at home.
I colored my hair with Madison Reed for $23 but my hair looks like I paid hundreds of dollars at a salon to get it done. I even got a compliment from my neighbor on my hair so that speaks volumes.
Take the color quiz