Ever since I can remember, I've used drugstore razors. I always had nicks, irritation, ingrown hairs, strawberry legs, you name it. Even shaving creams would dry my skin out. Then, I was scrolling through TikTok and found Athena Club, and let me tell y'all, I fell in LOVE!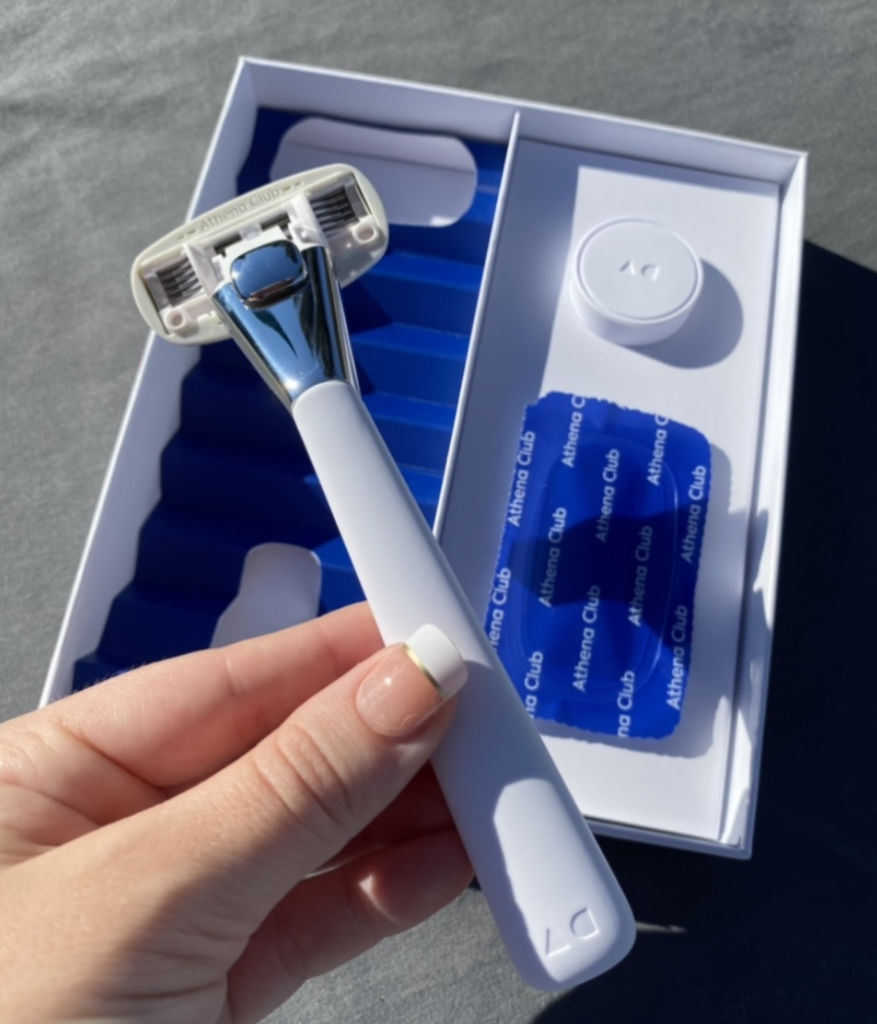 If you relate to my razor-shaving past; first of all, I'm so sorry, and second of all, I'm here to help. I compared the Athena Club and Venus razors so you don't have to. Let's get into the details……
For the best shave:
If you prefer a smoother shave, then Athena Club is the razor for you. To be honest, I thought every razor was made the same. Like, why is there so much hype about one but not the other? Well, I was incredibly wrong. In the past, I thought it was normal to have some hair left after shaving, but I was in shock when I tried the Athena Club razor for the first time. It has 5 sharp blades and it's cushioned with skin guards and shea butter. Paired with their cloud shaving foam, it gave me the smoothest shave ever with absolutely no hairs left. It just took one swipe and my legs were completely smooth. What more could I ask for?
For the cutest design:
Let's just admit it — when looking for a razor, you either get a pretty design OR a quality shave, never both. That's why I was skeptical about the Athena Club razor at first. It comes in the cutest colors, from coral, white, mint, lilac, dark blue, and so many more. I got the new yellow color and I'm OBSESSED. Not only are the color options adorable,the kit also comes with a new refill blade and a magnetic hook that matches the razor!! No more cheap-looking razors sitting on the ledge of my bathtub, collecting bacteria. I have my Athena Club razor resting on its matching magnetic hook.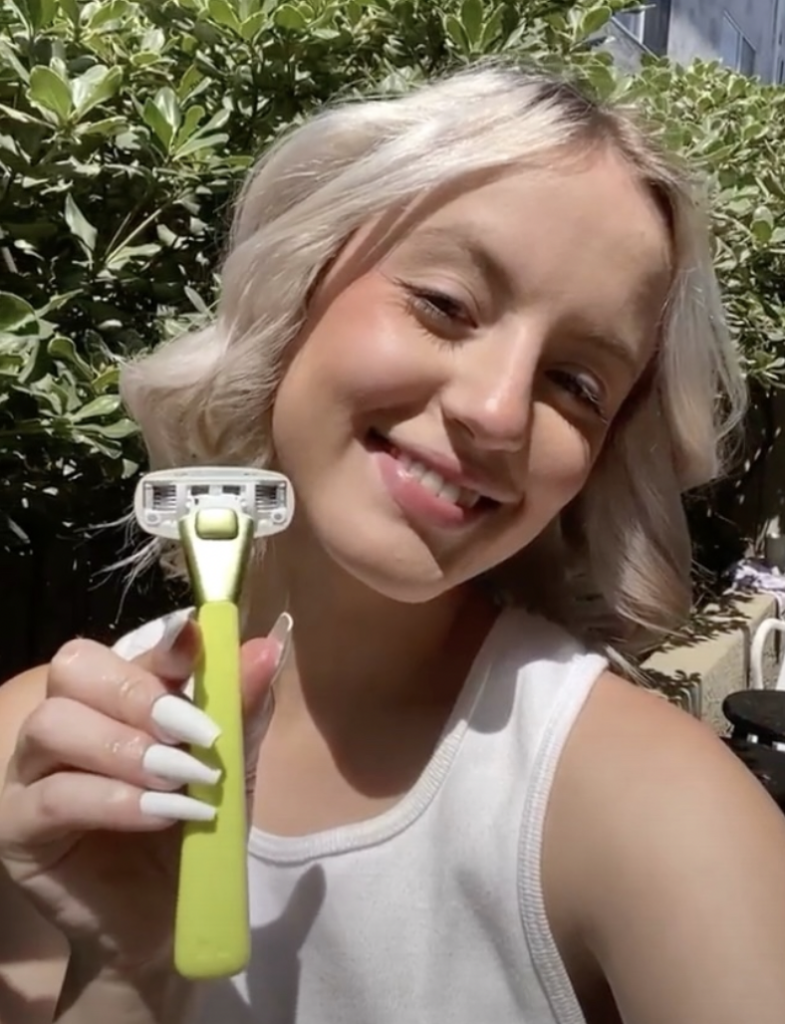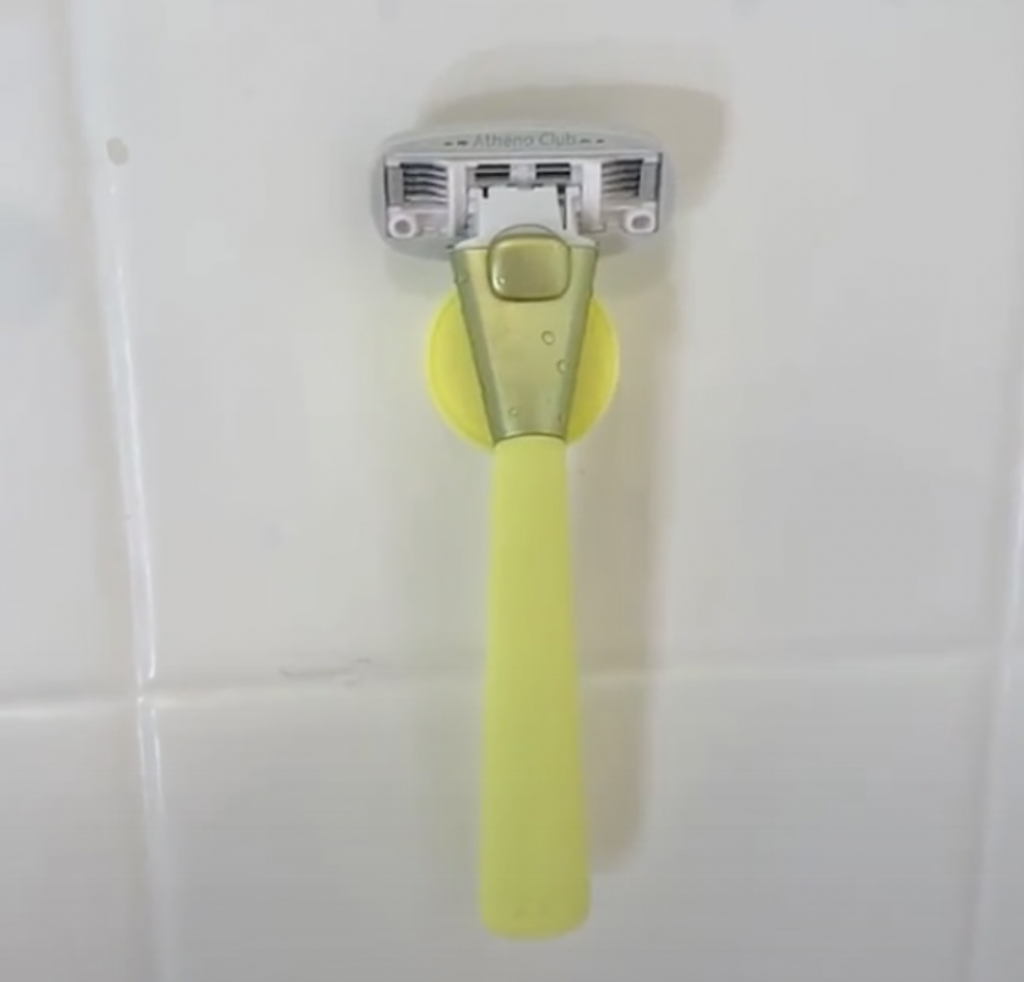 For the most affordable:
When it comes to price, there's just no competition. Venus razors only go as low as $7 and some even go up to $23. But with Athena Club, you can use code 'BETTER5' to get your razor kit for just $5! Higher quality AND more affordable??? What a steal!
For the most convenient:
When it comes to convenience, Athena Club definitely wins again. With Venus razors, you have to go buy it at the store, while Athena Club can be purchased online and comes with a subscription for blade refills. So everything I need is shipped directly to me! I can even customize how many blades I want depending on the season.
Make the switch:
SO, the verdict is in and Athena Club is officially superior to Venus and really any other razor brand out there. If you've been looking for a great, quality razor, then the answer is Athena Club. The smoothest shave with the cutest design, a magnetic hook, and convenient refill blades — I seriously cannot recommend it enough. You deserve the best shave out there and you'll get that with Athena Club.