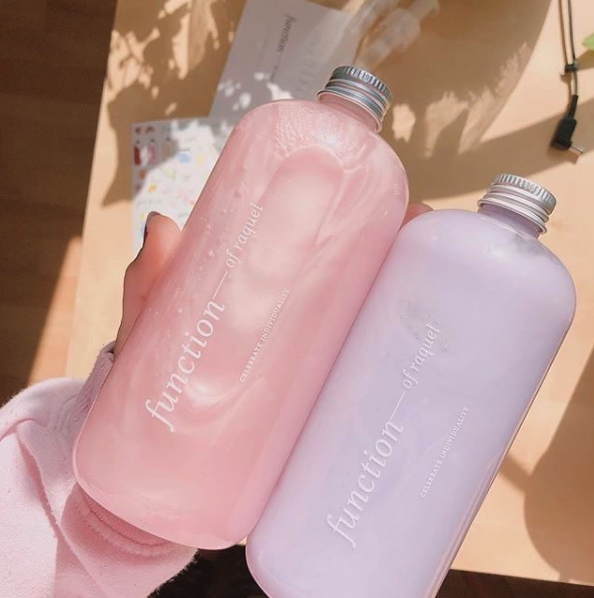 I struggle in the shampoo department because I have a decent amount of options that are just okay but nothing that I love. I have long, colored hair that has some damage and frizz and nothing can ever help me to achieve that sleek, shiny, blow-out look.
The other day, I saw an ad on my Instagram feed for Function of Beauty's customizable shampoo and conditioner. I hear people rave about this shampoo so I figured I'd give it a try. Maybe my perfect shampoo wasn't out there because I needed to create it!
I started off with Function of Beauty's, survey…I was asked about my hair type, texture, and what I wanted in my shampoo and conditioner. I picked deep condition, volumized, thermal protection, hydrate, and anti-frizz. As someone with fine, dry hair I struggle to find a hydrating shampoo that adds volume — I love that I was able to pick both. I even got to pick the scent, (I went with nude peach!) and color of my shampoo and conditioner. This shampoo was going to be uniquely mine!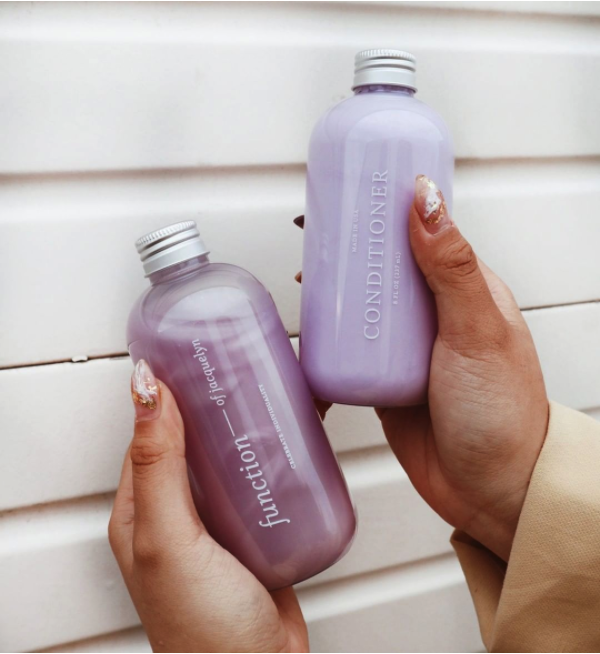 My shampoo arrived a few days later and I immediately hopped in the shower to wash my hair. I had just blow-dried and curled it the day before so that speaks to how excited I was to try it.
After finishing up with my blow dryer and curler, I can confirm this is the best my hair has ever looked! My hair is shiny, smooth, and feels so soft. There is noticeable hydration, I have almost no frizz and it smells amazing. The next day at work I got multiple compliments and my hair kept its shine and bounce all day!
Function of Beauty checks every box in terms of what I was looking for from a shampoo and I will not go back to anything else. I am obsessed, I rarely have a bad hair day anymore and trust when I say, it is worth every penny!
Update: Function of Beauty is giving our readers 20% off their first order for this month ONLY.