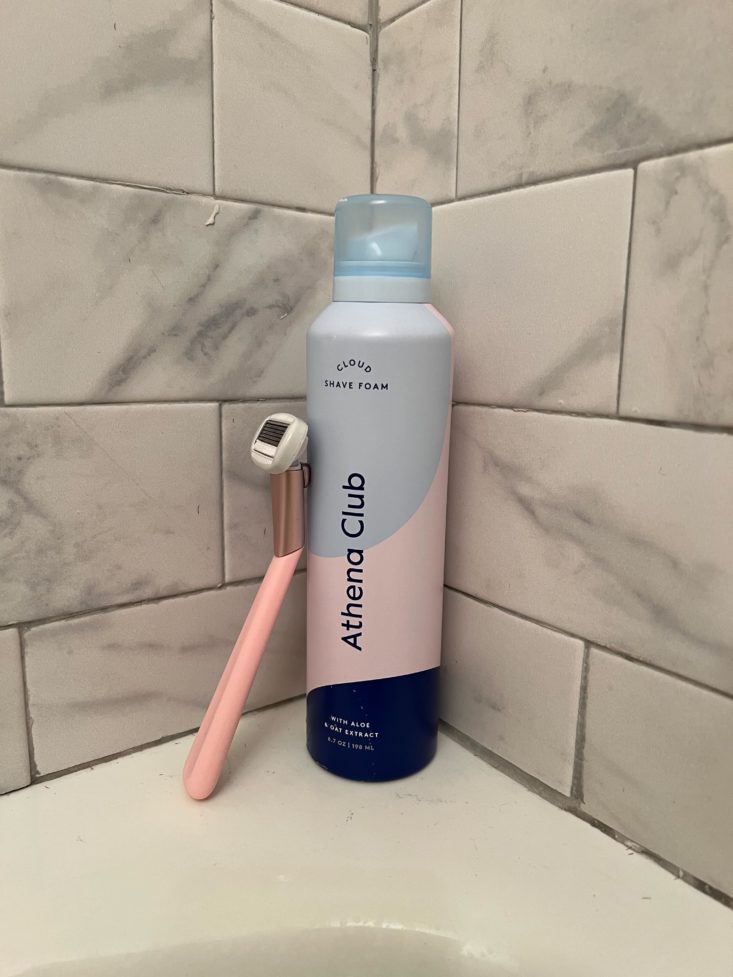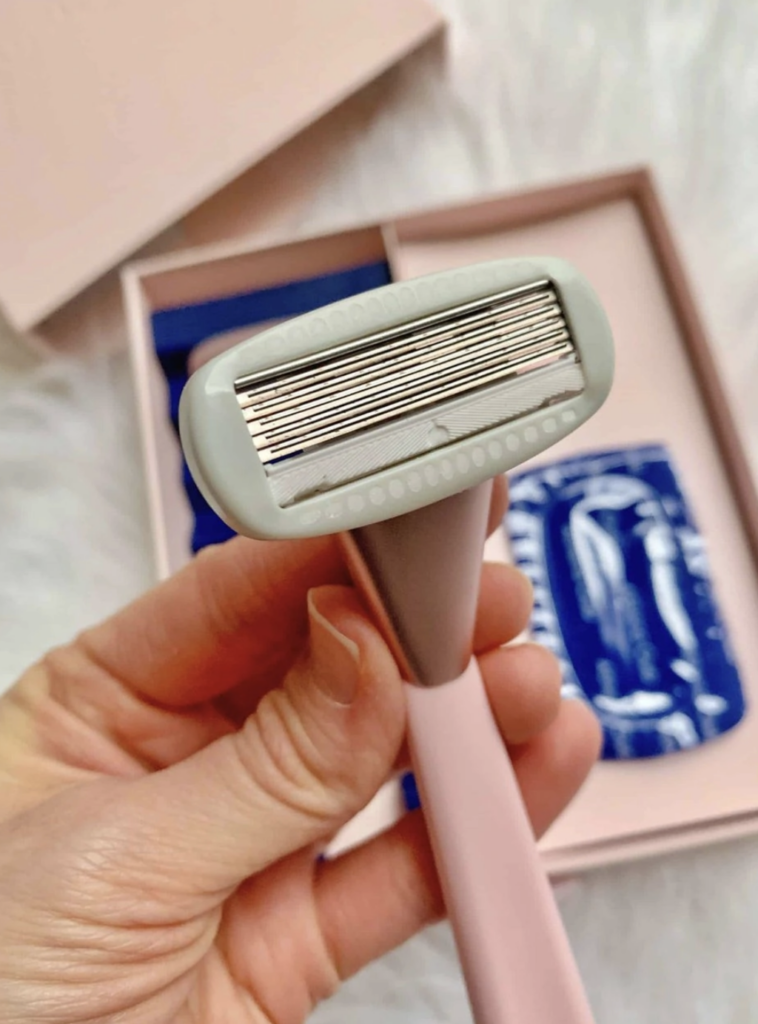 Let's be real, getting a smooth shave with a drugstore razor is impossible. I was so over the 4-pack razors I'd get from the store. They're cheaply made, never last a long time and rust way too quickly. Then, my friend told me about Athena Club and how amazing their razor subscription service is. I completely gave up on generic razors after I tried Athena Club!
How does it work?
When you buy drugstore razors you're buying a pack of two, four, or six every couple weeks that don't even give you a good shave. Athena Club's initial kit includes one ergonomic razor, two sharp five-blade cartridges and a cute magnetic hook for easy storage – all for just $9 (and they have free shipping!). My favorite part is the option to choose how many refills I want and when I want them. I can mix and match between four, eight and twelve cartridges to be delivered right to my door whenever I need them. It's so convenient, and I no longer have to waste my money or time driving to the drugstore just for razors. Plus, Athena Club lasts way longer than my generic razors ever did!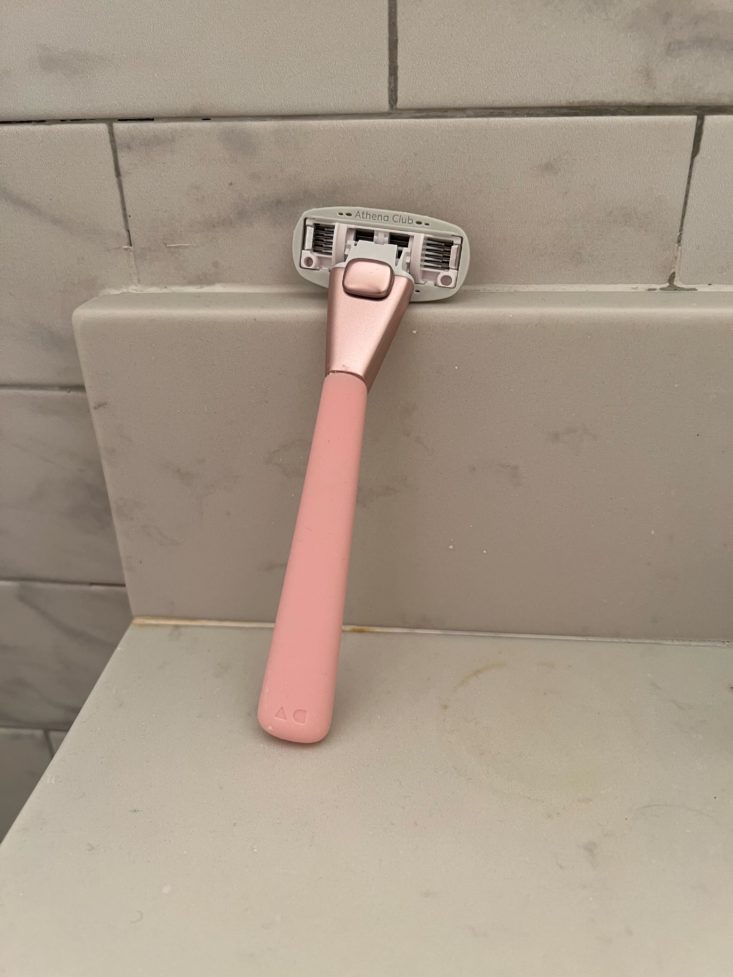 How does the quality compare?
The razor is elegant and luxurious with a modern, sleek design that fits perfectly in my hand. It's high quality at a low cost! It doesn't get dull after a couple uses and the magnetic hook sticks right to my shower wall so it lasts even longer and keeps it safe! And the colors?! There are 6 cute colors to choose from that add the perfect pop of color to my shower routine. I got it in coral and I'm in love.
Is the shave smooth?
I'm literally obsessed with how smooth and soft Athena Club razors leave my legs. I have zero irritation, it glides easily over my skin and leaves them baby smooth. No joke, this is the best razor I've ever used! I pair it with their Cloud Shave Foam, which is the most hydrating shaving cream I've ever used. I get the closest shave and get rid of my hairs with just one swipe. I'm never going back to drugstore razors!
Is Athena Club right for you?
I couldn't imagine using any other brand – highly recommend to anyone looking for a smoother shave. It's affordable and so worth it. I get so much more for only $9 and they offer amazing body and shower products. Stop wasting your time and money on generic razors and sign up for Athena Club, you won't regret it!