Let me put you guys on something … if you're a makeup junkie like I am, you need to try this. So I recently subscribed to IPSY, and basically, I get 5 new makeup products every month. I love trying new products and makeup trends and IPSY is my new obsession. I'm a little addicted, ok? And did I mention? It's only $13 for IPSY's Glam Bag … literally less than my lunch!!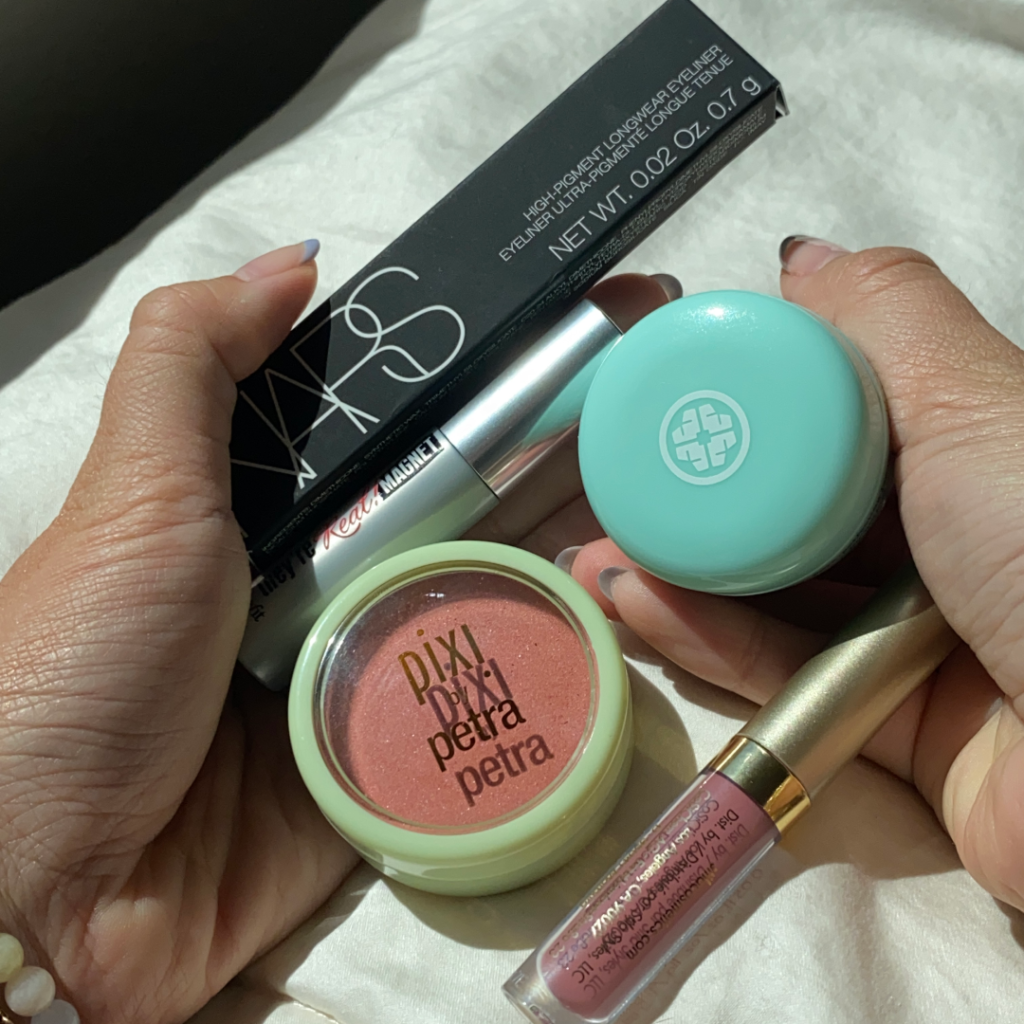 How Does It Work?
When you sign up for IPSY you take a fun beauty quiz. You tell them about your journey with makeup – are you a beginner or experienced? You also tell them your preferences: lip products, eye shadow palettes, maybe brow products? Whatever you love the most, they can make that happen. They also take into consideration your hair color, eye color, skin tone so they can curate the perfect set of products just right for you!
What Do I Get?
I've received skincare, lip care, eyeshadow, highlighter, eyeliner, lip products, makeup brushes … so many different products! Each product is from a different brand, like Bobbi Brown, Tatcha, Too Faced, Tarte, Nars, Benefit. The deal is just insane, they have products that you can try before you buy, for a fraction of the price. Without the samples in the Glam Bag, these products are worth over $100 retail price! I used to waste so much money trying products I didn't end up loving, and this way you get to try them first.
Who Should Get IPSY?
IPSY is honestly perfect for anyone, regardless of where you are at in your makeup journey. I, personally, had always wanted to try makeup but never knew how or where to get started. But after a few IPSY bags, I now know exactly what is right for me. Plus, every month it's like a little present! I'm always looking forward to getting my Glam Bag.  
You guys have to try IPSY. 10/10, highly recommend!